The Stuart & Mimi Rose Music Center at The Heights has three remaining concerts for the 2023 season. It comes as no surprise that the fully covered outdoor amphitheater is a popular destination with its easy access from Interstate 70. With that being said, if you happen to be in the area within the next week for one of those concerts, you'll be thrilled to know that you are not limited in tasty places to grab a bite to eat prior to the show. 
TICKET CONTEST: We're excited to partner with the Rose Music Center for a chance to win two (2) tickets to see The String Cheese Incident, on Wednesday, September 20, 2023, at 7:00 p.m. Simply complete our contest form here to be entered! The contest is open through noon on Monday, September 18

Here are 10 unique places to satisfy your cravings near the venue: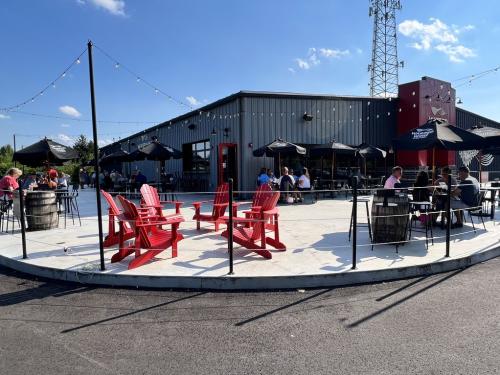 6602 Executive Blvd
Warped Wing Brewing Co. takes its name from the Wright brothers' pioneering invention known as "wing warping," which was a technique for lateral roll control in fixed-wing aircraft. This innovative approach, initially inspired by Scottish anatomist James Pettigrew's observations of bird flight, became the foundation for the Wright brothers' technology. The brewery embraces this spirit of innovation in crafting its unique beer styles and branding, aiming to share Dayton and Ohio's rich history through its beverages & smokery-inspired restaurant.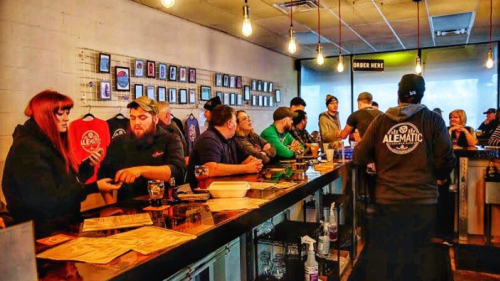 6182 Chambersburg Road
Alematic is a community-oriented brewery where music and beer culture converge. They specialize in crafting small-batch lagers, sours, hazies, stouts, and more, fostering a sense of passion for craft beer and community. You can find their current tap list and to-go options on their website, and they regularly host food trucks for a delightful dining experience. Alematic is family-friendly, offering snacks, juice boxes, coloring materials for kids, and a selection of board games for all to enjoy. It's a place where craft, culture, and community come together.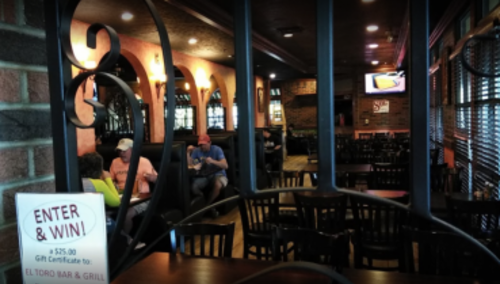 8321 Old Troy Pike
El Toro Mexican Bar and Grill is a vibrant and authentic Mexican restaurant that brings the flavors of Mexico to life in every dish. With a menu featuring a wide range of mouthwatering options, from sizzling fajitas to flavorful tacos and classic enchiladas, they offer something to satisfy every palate. Whether you're looking for a casual dinner with friends or a festive celebration, El Toro provides a warm and inviting atmosphere where you can savor delicious Mexican cuisine, sip on refreshing margaritas, and enjoy exceptional service.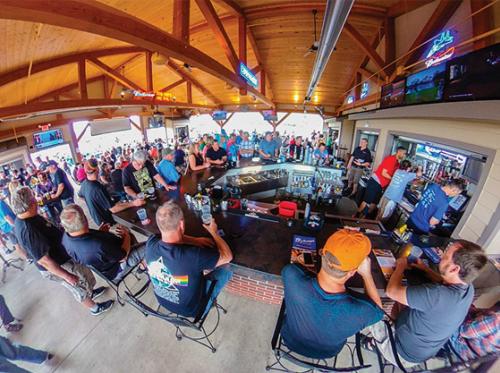 7050 Executive Blvd
TJ Chumps is your ultimate destination for an exceptional dining experience, offering a delightful blend of flavors in a welcoming atmosphere. Whether you choose to dine indoors or bask in the spaciousness of its expansive patio, you're in for a treat. The extensive menu boasts a tantalizing array of options, from mouthwatering ribs and juicy burgers to perfectly grilled salmon, all prepared with care and precision. And for those seeking a refreshing beverage to complement their meal, the selection of craft beers is sure to please.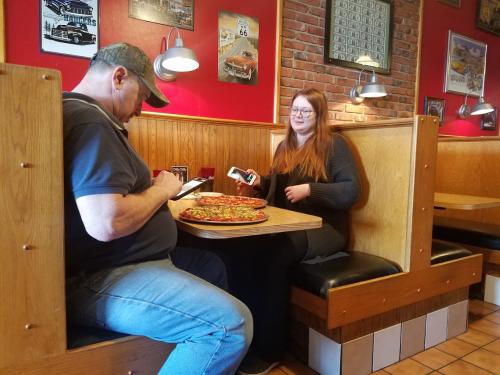 7129 Taylorsville Road
For those savoring delectable thin-crust, square cut pizzas, hearty subs, or enjoying a cold beer while catching the latest sports action on TV, Classic Pizza is your go-to destination for a nostalgic and delicious meal. This locally owned family establishment takes pride in its time-honored traditions. Their pizzas are crafted with care and cooked in classic stove ovens, delivering that authentic Old-World taste.
6118 Chambersburg Road
Siam Express warmly welcomes you to savor delectable Thai cuisine crafted from the freshest and finest ingredients. Their lively exhibition kitchen adds excitement to your dining experience, while attentive and speedy wait staff ensures your visit is memorable. Explore the menu and easily place your order online for a hassle-free dining adventure at Siam Express, where they aim to make your meal unforgettable.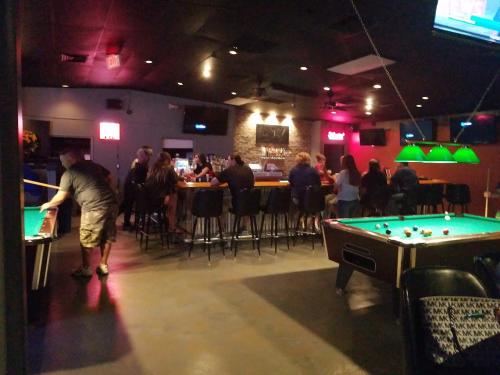 7113 Taylorsville Road
The Brick Tap & Tavern is a welcoming local bar, offering a friendly environment for relaxation and socializing. They invite you to join them for drinks, entertainment (including pool and dart leagues, music bingo, and keno) and more. Please note that guests must be at least 21 years old after 9 p.m. for an enjoyable and responsible experience.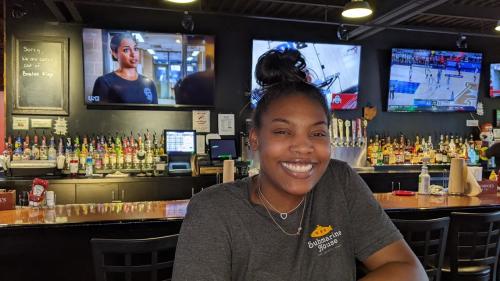 5376 Taylorsville Road
Submarine House, affectionately known as Sub House, is renowned for its iconic Cheese Steak sub. The Brown Street location was the first to open in 1973, however, their success led them to introduce larger variations of the popular sub like the Super Cheese Steak and Super Duper Cheese Steak, catering to hearty appetites. Today, Sub House offers a diverse menu with items like pizza, salads and more, served in a sports bar & grill format.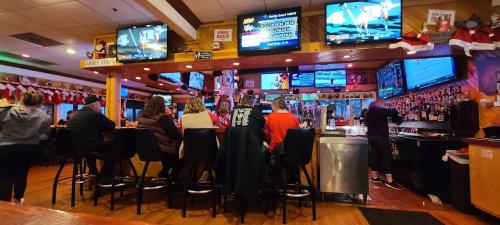 5571 Merily Way
Roosters is not just a restaurant; it's an experience that captures the essence of American comfort food with a dash of sports enthusiasm. Whether you're a die-hard sports fan or just looking for a delicious meal, Roosters has you covered. The menu features a selection of wings, burgers, sandwiches, and more, all crafted with care and bursting with flavor. With the inviting atmosphere, friendly staff, and a passion for serving up great food, Roosters is the go-to spot for food, fun, and camaraderie.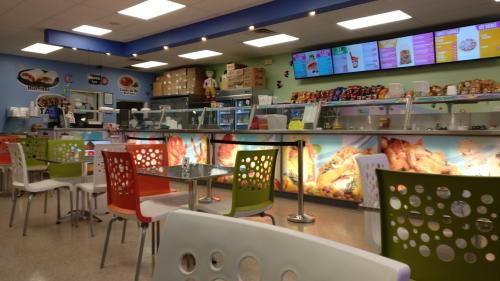 6114 Chambersburg Road
At Pepe's, there's passion about delivering an authentic taste of Mexican street food, rich in flavors that capture the essence of Mexico. Their commitment to crafting every dish with love and care is evident in each bite. Don't miss out on fan favorites, including traditional Mexican ice cream, tantalizing popsicles, flavorful gorditas, mouthwatering empanadas, and much more.
What are your favorite places to eat? Tell us in the comments! For more information on things to do and the best places to eat around Dayton, contact the Dayton Convention & Visitors Bureau at 937.226.8211 (Mon.-Fri.), explore our website or download the Free Visit Dayton App from Google Play or the Apple Store.  
Be in the Know on All Things Dayton!