Looking for lively nightlife filled with cocktails, one-of-a-kind breweries, a friendly crowd, and activities? Then Dayton is a perfect place for you!
Dayton.com and the Dayton Daily News annually host the voting for Best of Dayton to celebrate the longtime favorites and new selections for living life to the fullest in the region. Read on to learn about the winners and placers in the 12 Bars, Breweries and Nightlife category. Then, make a plan to experience each of these first and second place winners to pick your overall favorite nightlife locale!
Friendliest Restaurant/Bar Staff
The Barrel House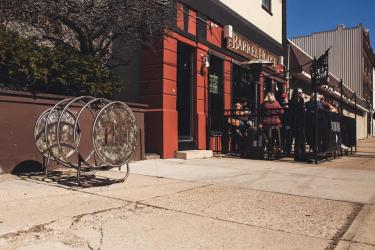 417 East Third Street, Dayton, Ohio 45402
Second Place: Best Beer, Wine or Liquor Shop & Best Craft Beer Bar
Dope beer, tasty wine, and zero pretense. The Barrel House is an independently owned and operated, beer & wine bar and carryout, located at 417 East Third Street in Dayton, Ohio. It's like a coffee shop for beer & wine providing growler fills from our 17 beer taps AND beer & wine bottle sales for carryout!

2950 Far Hills Ave., Dayton, Ohio 45419

Serving the Tri-State for 85+ Years. We carry over 2,000 wine labels with access to thousands more, and a vast selection of premium liquors and Craft, Imported, and Domestic beers. If it's hard to find, try Arrow Wine!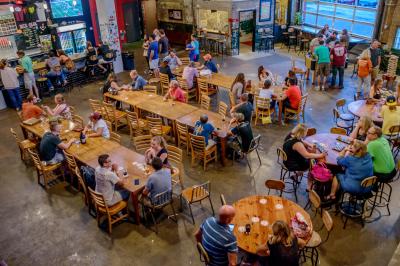 26 Wyandot St, Dayton, Ohio 45402

Warped Wing Brewing Co. is a Dayton craft brewery inspired by Ohio's rich history of innovation and invention. The Warped Wing name pays homage to the famous invention by the Wright Brothers called "wing warping." Stay for a drink and explore the menus for a great brewery experience.

 
300 Wayne Ave, Dayton, Ohio 45410

Irish-accented pub grub is up at this comfy watering hole with live music & open-mike nights.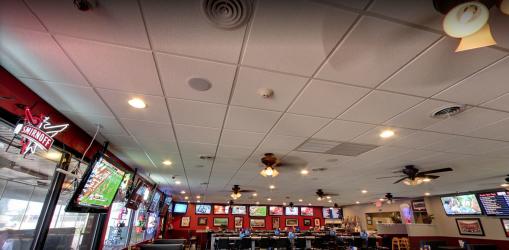 893 E. National Rd., Vandalia, Ohio 45377

Come hang out at your friendly neighborhood sports bar with great food and drinks including the 42 beers they have on tap.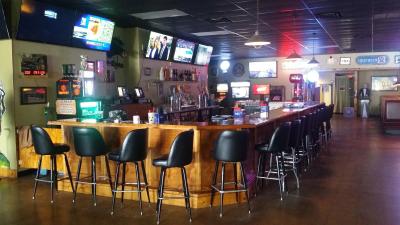 381 Miamisburg Centerville Road, Washington Township, OH 45459
Second Place: Best Bloody Mary & Best Happy Hour
Check out this laid back neighborhood bar with amazingly good food! Come as a stranger, leave as a friend! Pet-friendly outdoor tables.

20 N Jefferson St, Dayton, OH 45402

MJ's on Jefferson is a gay owned and operated nightclub located in the gay entertainment district in downtown Dayton, Ohio. Open 7 days until 2:30 am with Happy Hour Monday thru Friday from 3 to 9pm and Saturday 5 to 9pm. They feature entertainment every night ranging from Drag shows and male dancers to Karaoke.

 

530 E Fifth St, Dayton, Ohio 45402

The Trolley Stop is located in the Oregon District, the arts, adult playground and entertainment center for Dayton. Surrounded by unique retail shops, fabulous restaurants, & enticing taverns, the Trolley Stop is known for having great homemade food, a casual, fun atmosphere, and an amazing variety of music. The staff is friendly and the prices are excellent, with daily drink and food specials. There's a party room, a pool table and free books to read. Come in to relax or enjoy the company of friends; you'll be happy you stopped in.

 

18 South Jefferson St, Dayton, Ohio 45402

Bourbon is their passion and they want it to become yours as well! The Century knows a whole lot about Bourbon so don't be afraid to ask a question. If they don't know the answer (which is highly unlikely), they will find out for you!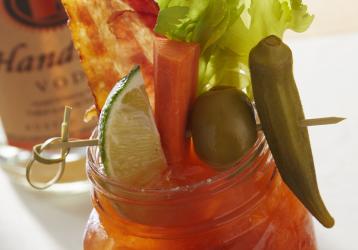 3450 Rigby Rd, Miamisburg, Ohio 45342

Made Fresh, Made with Creativity. Another Broken Egg Cafe's passion is to create Southern-inspired breakfast, brunch and lunch dishes, with an artisanal flair, that are "craveably" delicious and can pair with refreshing, hand-crafted cocktails! Nothing Short of Right is Right.They believe that every detail is important to making guests happy. Another Broken Egg strives to provide exceptional, hospitable service to create a unique experience for every guest, every time. 

 

A Good Thing Can Only Grow! Elsa's restaurants in Dayton, Ohio have evolved from one quaint, little Mexican diner, to four locations in the Miami Valley. In 1979, four 'idiot' lawyers bought Elsa's® Mexican Restaurant on Linden Avenue, in Dayton, Ohio, from the daughter of original owner, Elsa Bonner. Today, only one of those 'idiots' remain.

Elsa's Restaurants are famous for their Super Burrito®. A 10" flour tortilla filled with refried beans, and your choice of ground beef, shredded beef, chicken, chorizo, or pork carnitas, and are topped with a mild sauce, lettuce, pico de gallo, and aged cheddar cheese.

Elsa's has one of the largest Mexican menus around! Menus feature everything from Elsa's Especiales, to famous Wings and Seafood entrees.
---
For more information on things to do in Dayton, contact the Dayton Convention & Visitors Bureau at 937.226.8211 (Mon.-Fri.) or download the Free Visit Dayton App from Google Play or the Apple Store. Be in the Know on All Things Dayton!