It's the weekend, and officially the first weekend of fall (as far as weather goes). If you are looking for what to do this weekend, no need to fret because there are many things happening this weekend in Montgomery County. Check out below some of the awesome events happening and get out and enjoy the beginning of a new season!
Wagner Subaru Outdoor Experience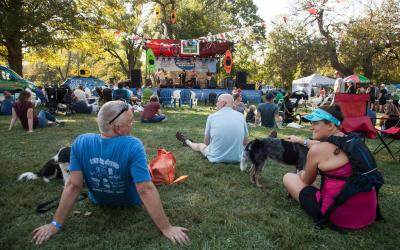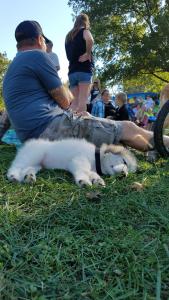 Try your hand at more than 25 outdoor activities, open to all ages and skill levels, in various experience areas throughout Eastwood MetroPark. Add to your knowledge at the Bike Village and get rolling on the pumptrack. Build outdoor living skills at the Outdoor School and discover backcountry camping at the Osprey Backcountry Zone. Children can try a variety of outdoor activities at the Youth Adventure Zone, including animal encounters, climbing and nature play. Other activities include: climbing, vibram disc golf, fitness programs, fishing village, geocaching, Dayton Cycling Club group bike rides, inline skating, skateboarding, slacklining, Mad River Mountain Snow Tubing, and paddling.
Date:  Saturday, October 5, 2019- Sunday, October 6, 2019
Time:  11:00 AM to 4:00 PM
Location:  1385 Harshman Rd, Eastwood MetroPark, Dayton, OH
Price:  Free
Boo 'n Brew at the Dayton Mall 
The event will include:
• Costume Contest
• Beer Garden
• Food Truck
• Live Music
• Pedal Wagon Dayton
• Trunk-or-Treat in partnership with Shift Heads Car Club
• And more family-friendly Fall activities!
Event proceeds will be donated directly to the local military non-profit Wright-Patterson Air Force Base USO Center.
Date: Saturday, October 5, 2019
Time: 2:00 PM to 6:00 PM
Location: 2700 Miamisburg Centerville Rd Ste 1268, Dayton Mall , OH
Price: Free
Arts, Beats, and Eats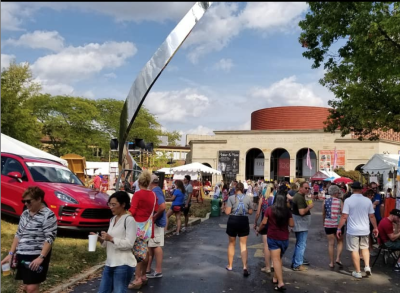 Arts, Beats and Eats is a special centennial community open house, taking place noon – 7:00 p.m. inside the Dayton Art Institute and on the museum grounds. Get ready to party at this FREE family event in honor of the DAI's 100th birthday, with a food truck rally, fall beer garden, art activities, photo booth, live music outside, entertainment inside, plus giveaways, and more!
Dates:  Sunday, October 6, 2019
Times:  12:00 PM to 7:00 PM
Location:  456 Belmonte Park N, Dayton Art Institute, OH
Phone: 937-223-5277
Price: Free
17th Annual Chocolate Festival 

"One Giant Leap for Chocolate!"
A tribute to the 50th anniversary of man's first walk on the moon
The community Chocolate Festival will be held at the Montgomery County Fairgrounds Event Center, 645 Infirmary Rd, Dayton Ohio 45417.  Local and regional vendors will offer a wide variety of chocolate and non-chocolate products plus unique craft items. National and local talent exhibitions on stage throughout the day. 
Free admission, Free parking, Games, Prizes, Bounce House, Live entertainment, Crafts, Food trucks, and LOTS of chocolate
All add up to a fun family activity.  We hope to see you at the Chocolate Festival!
Dates: Saturday, October 05, 2019
Times:  10:00 AM - 5:00 PM
Location:  645 Infirmary Road, Dayton, OH 45417
Price: Free