We get it, sometimes going out to eat can be daunting when you eat a special diet. Vegan or vegetarian? You don't have to worry in Dayton, there are plenty of options for you to indulge. Continue reading to find out where to get some delicious vegan and vegetarian dishes at some of Dayton's best restaurants! 
Completely Vegan Restaurants 
Cafe 1610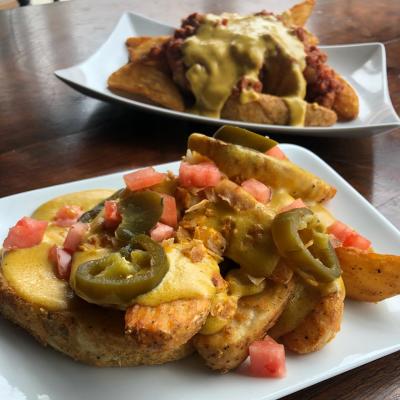 521 Wayne Ave Dayton, OH 45410 | (937) 815-1610
Cafe 1610 is one of Dayton's newest restaurants-- offering a completely vegan menu! 
That's Soul Vegan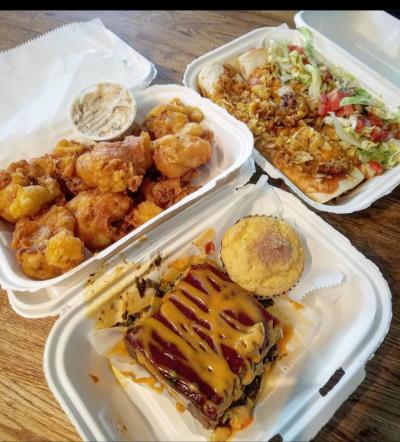 2700 Miamisburg Centerville Rd Dayton, OH 45459
That's Soul Vegan located in the Dayton Mall is a place to enjoy a wide variety of plant based meals, prepared from the heart with Soul. They combine fresh ingredients with home-style cooking to create amazing flavors that inspire their company motto, "There's No Taste Like Soul!"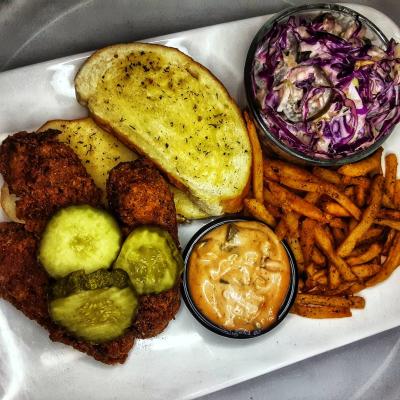 Sprouting Dreams LLC mission is to provide quality food and experience by exceeding the standard expectations of other Plant-based/ Vegan Personal Chefs, Cooking Classes, and Pop-up Dining Services. They strive to accomplish this successfully by always using quality ingredients, from reliable and responsible resources, making every event menu and décor unique to itself for clients needs and wants, community outreach and environmental awareness and proving integrity in everything they do​. 
Restaurants Offering Vegan & Vegetarian Options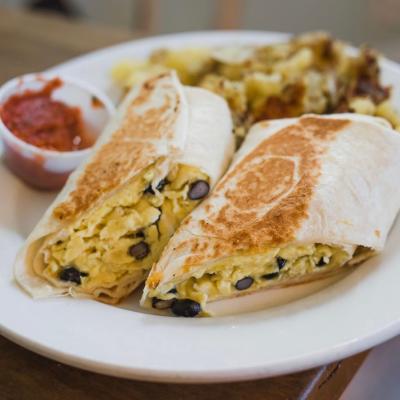 1106 Brown Street Dayton, Ohio 45409 | 937-985-9917
The Butter Cafe is one of Dayton's favorite brunch spots offering a wide variety of options many of which are made vegan & vegetarian or can be made that way. Whether you want a tofu scramble, a big stack of vegan pancakes, or a mouth watering vegan breakfast burrito the Butter Cafe has you covered!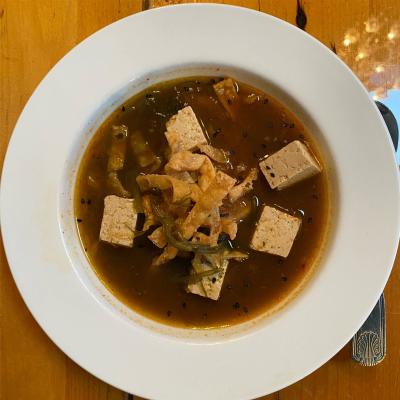 329 E 5th St Dayton, OH 45402 | (937) 723-7637
Lily's Dayton located in the Historic Oregon District is a tropical-inspired, budget conscious, inclusive, warm, and welcoming eatery & drinkery offering a unique menu with many vegan and vegetarian options!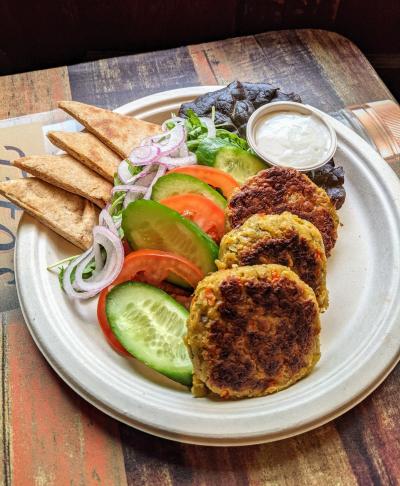 530 E 5th St Dayton, OH 45402 | (937) 461-1101
Trolley Stop is a neighborhood tavern featuring a great beer selection and farm-fresh homemade foods including many delicious vegan & vegetarian options!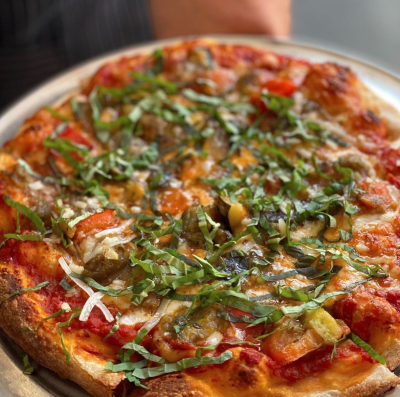 515 Wayne Ave Dayton, OH 45410 | (937) 496-5268
A pizza-centric restaurant featuring rustic, creative dishes and a bar that serves fresh, cocktails. Their menu often features delish specials, as well as many vegan and vegetarian options-- and best yet the pizza can be made vegan and it's oh so yummy!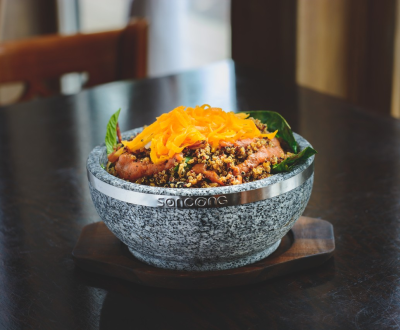 400 E 5th St Dayton, OH 45402 | (937) 203-3999
Salar features an exciting menu of World-Fusion cuisine with strong French, Peruvian, and Mediterranean influences. In addition, they offer an extensive selection of hand-crafted cocktails featuring fresh squeezed juices, fresh fruit and herbs, and only the finest spirits. Their menus change seasonally to help bring you into the spirit of the time.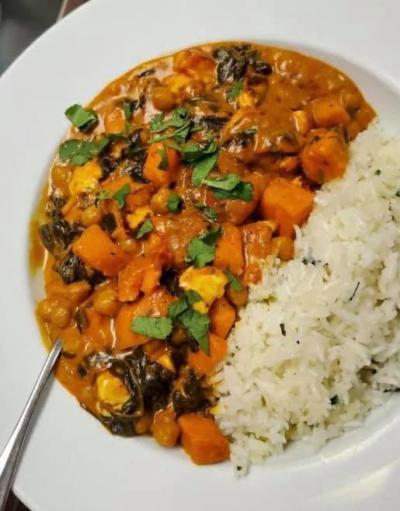 5531 Far Hills Ave Dayton, OH 45429 | (937) 434-4750
The Meadowlark Restaurant is contemporary cooking, from scratch, made and served with local pride. The menu features high-quality ingredients cooked simply but imaginatively with lively, bright-tasting flavors. The cooking is geared toward the American palate with a twist. The menu also features meat, fish and vegetarian dishes that employ the flavors and techniques from around the world.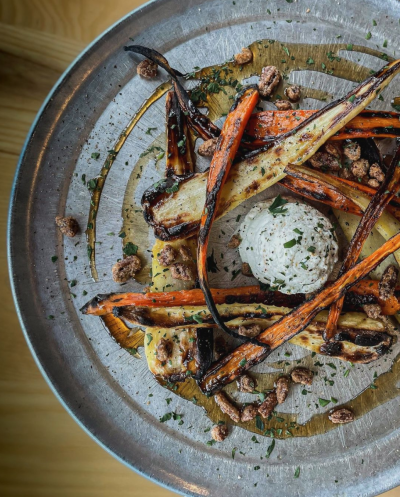 812 S Patterson Blvd, Dayton, OH 45402 | (937) 331-5357
Old Scratch Pizza brings Neapolitan-style pizza to Dayton in a big way. Both of our locations have three 800+ degree ovens, 24 taps of beer and wine, big tables for big groups, and an authentic, industrial vibe. Their menu offers vegan/vegetarian specials, their pizzas can be made vegan as well!
1414 S Patterson Blvd Dayton, OH 45409 | (937) 586-4150
Dewberry 1850 is a restaurant inside the Marriott at the University of Dayton Hotel. They proudly feature New American Cuisine with locally sourced ingredients, a large selection of regional craft beers as well as masterfully created spirits.
524 E 5th St Dayton, OH 45402 | (937) 222-3100
Roost Modern Italian is located in the heart of the historic Oregon District in Dayton, OH. Opening in November of 2011, Roost showcases a menu influenced by regional cuisine throughout Italy with a modern approach. Chef Downs loves utilizing local ingredients mixed with traditional and non traditional techniques.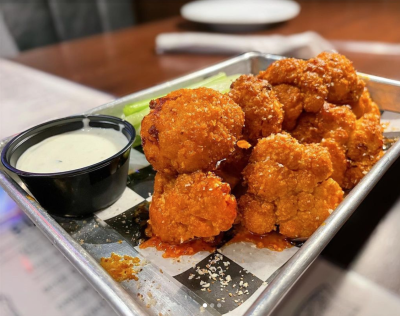 2812 Miamisburg Centerville Rd, Dayton, OH 45459 | (937) 436-2426 
The Rusty Bucket Restaurant and Tavern is a casual neighborhood tavern serving the highest quality food and beverage including tasty vegetarian options!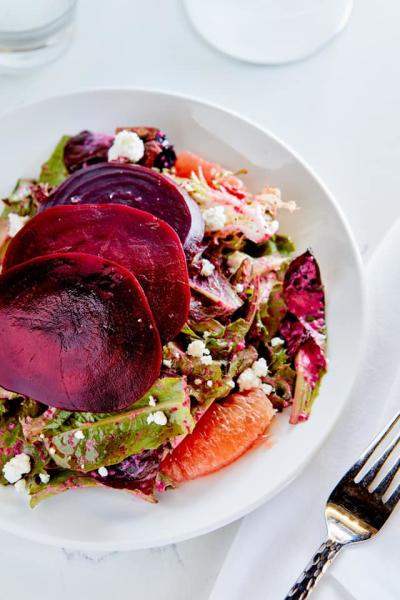 250 Warren St Dayton, OH 45402 | (937) 228-2626
Coco's Bistro offers American fare, in a warm and airy atmosphere, with a range of seating and a large city patio.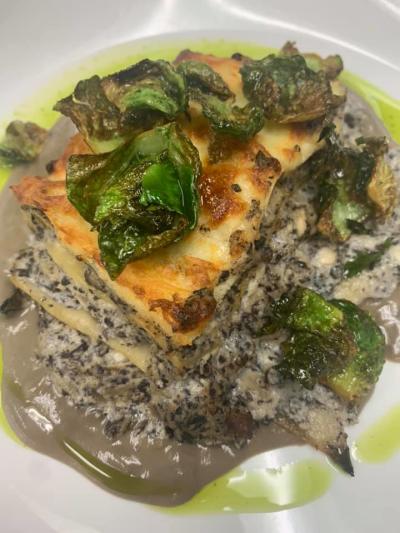 20 S. 1st Street Miamisburg, OH 45342 | (937) 802-0891
At Watermark, their dishes are all freshly prepared, and all of their sauces, dressings, and desserts are house-made. Chef Maria invites you to visit Watermark soon, where they strive to provide a wonderful experience for all of their guests!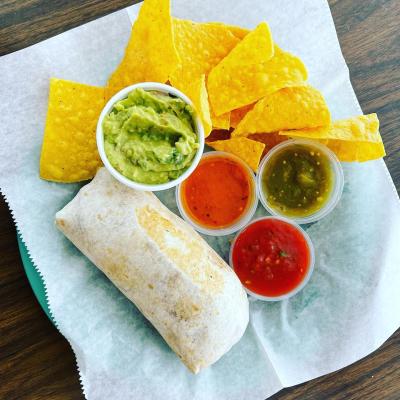 1609 E 3rd St Dayton, OH 45403 | (937) 258-2654
Taqueria Mixteca is a Dayton favorite! Offering a huge menu filled with authentic Mexican dishes with many vegetarian options! 
Dorothy Lane Market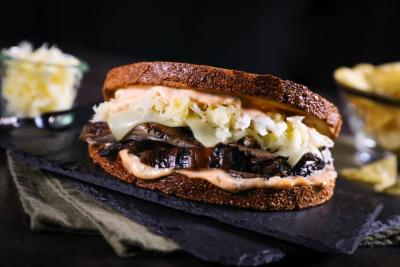 Looking to pick up some groceries and a quick lunch? Then Dorothy Lane Market is the perfect place for you! Offering many vegan and vegetarian options made with only the finest ingredients often local!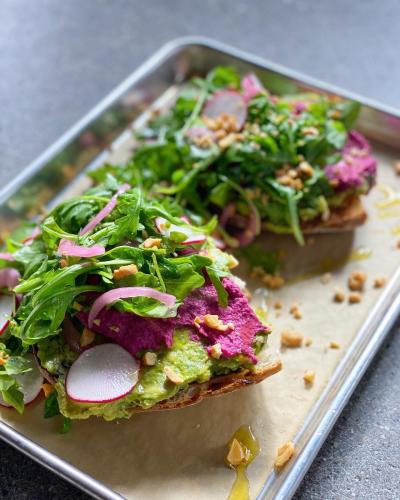 130 W. 2nd St. Dayton, OH 45402 | (937) 999-3070
Table33 is an organic scratch kitchen serving classics with a twist, bringing a fresh approach to food & community in Dayton-- offering creative dishes many of which can be made vegan or vegetarian!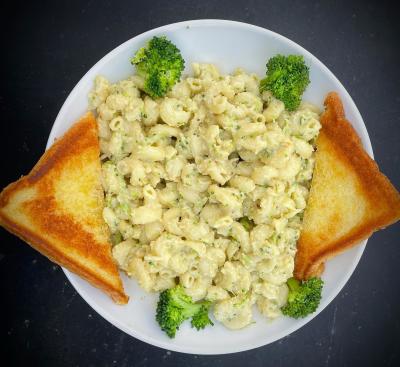 520 E 5th St Dayton, OH 45402 | (937) 222-6800
Taproom located in the Historic Oregon District serving up fine craft beers, soup, salads, sandwiches with many vegan& vegetarian options.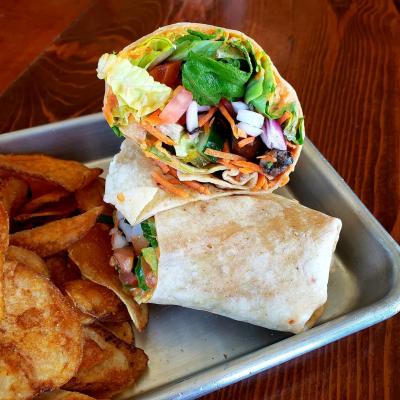 1600 E 5th St Dayton, OH 45403 | (937) 443-0919
Fifth Street Brewpub is Ohio's first cooperative brewpub in Dayton-- serving up locally brewed beer and food made from local ingredients. 
416 Diner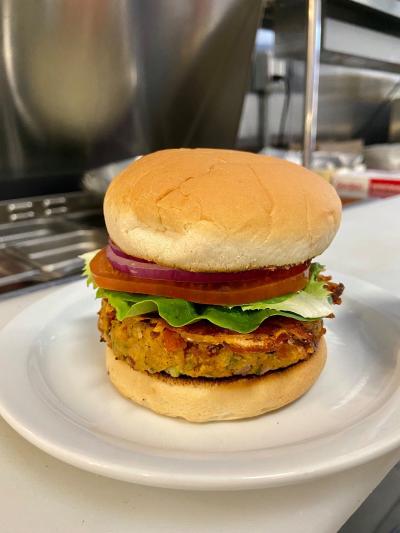 416 E 5th St Dayton, OH 45402 | (937) 461-0416
Located in the heart of the Oregon District in downtown Dayton, Ohio, 416 Diner serves traditional breakfast, lunch, and late night cuisine with a focus on high quality food and impeccable service. 
Cedarland Bakery & Restaurant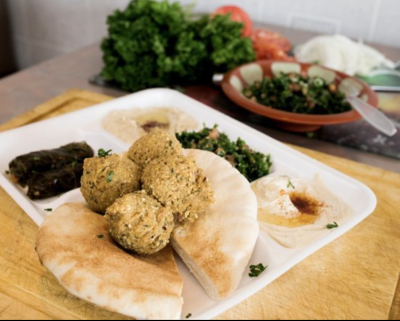 4515 Linden Ave Dayton, OH 45432 | (937) 610-2888
Cedarland Bakery & Restaurant offers authentic Lebanese food with many vegan and vegetarian options!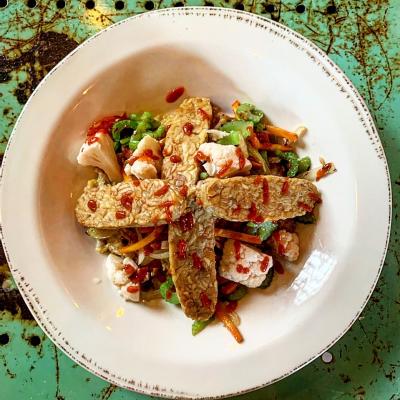 135 East Second St. Dayton, OH 45402 | (937) 895-4066
Mudlick Tap House is a "gastropub," pouring high-end beer and cocktails served with chef-inspired food. They are all about getting back to the best type of cuisine, food made from scratch. Their culinary creations are regional variations of traditional pub and tavern fare.