COVID-19 - State of Ohio Orders and Advisories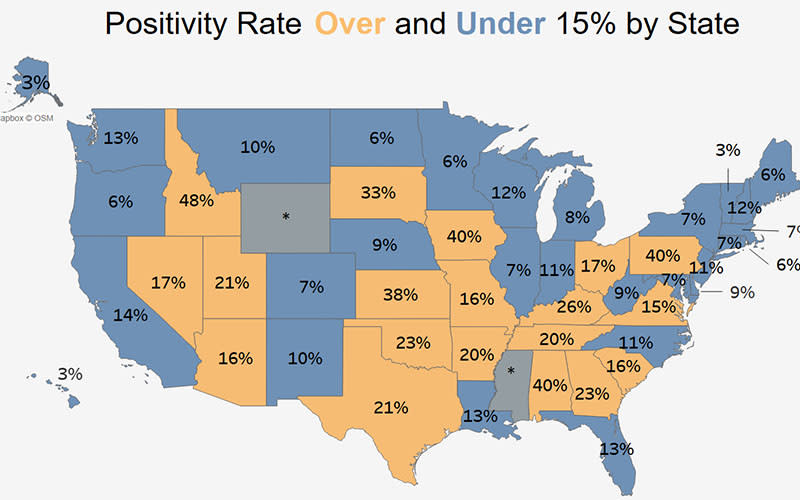 COVID-19 Travel Advisory (Updated January 13, 2021)
Those entering Ohio after travel to states reporting positive testing rates of 15% or higher for COVID-19 are advised to self-quarantine for 14 days.
Positivity rate is an indicator of how much COVID-19 there is in a community, and ODH is recommending against travel to those states with high positivity. If someone must travel, ODH is recommending 14 days of self-quarantine after leaving those locations. This advisory is intended for both leisure and business travel, and should be heeded by both Ohioans and out-of-state travelers. It is intended as guidance and is not a mandate—please consider the information here along with other factors (mode of transportation, lodging, activities, ability to social distance when traveling, personal health factors, etc.) when making travel decisions for yourself and your family.
The positivity rates come from state-level aggregate data from The COVID Tracking Project, which is also the source that Johns Hopkins University uses for testing data on their dashboard here. Positivity information for Ohio's travel advisory is updated once a week on Wednesdays, using data from that Tuesday. Positivity rates may have changed since our most recent update.
COVID-19 Updates 
Governor Mike DeWine and the Ohio Director of Health continue to release sector specific operating requirements developed for business sector eligible to be open.  View the fact sheet regarding "Responsible Restart Ohio" protocols for manufacturing, retail, and general office.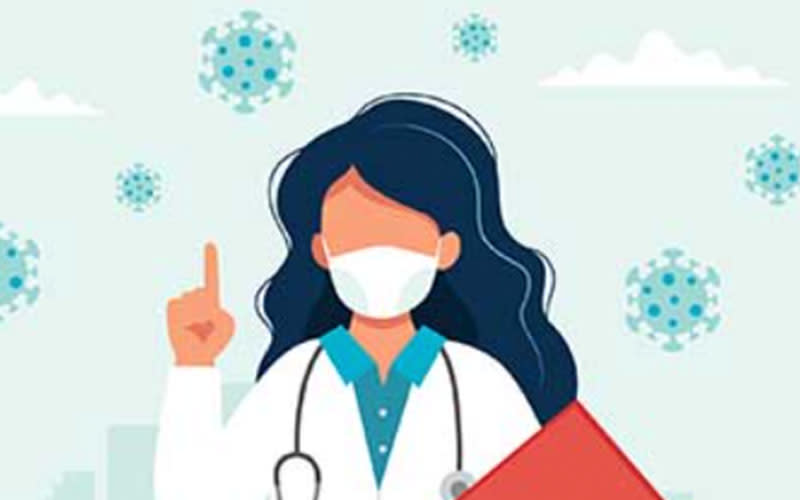 Myths vs. Facts COVID-19 Vaccine
Curious about COVID-19 vaccines, their safety, and efficacy? Educate yourself by reading what is a myth, and what is a fact, about COVID-19 vaccines.
Find out here. 
If you're looking for PPE, signage and other supplies necessary to reopen responsibly, The Dayton Area Chamber of Commerce is here to help. In partnership with Miamisburg-based chamber member epluno, the Chamber has launched StaySafe Dayton, an online PPE and supply store.
Open to all, but chamber members get preferred pricing and exclusive access to hard-to-find items.

Resources for Non-Profits
Video Resources
Marketing Strategies COVID-19 Recovery
The Dayton Convention & Visitors Bureau presented its COVID-19 recovery marketing strategies to the area's hospitality partners.
Ohio Travel Association - Recovery
Melinda Huntley, Executive Director - Ohio Travel Association reviews the integral role Ohio's travel/hospitality industry will play in future successes.
COVID-19 Resources
Visitor health and safety is a top priority throughout the Dayton/Montgomery County area and our thoughts are with those affected by the global COVID-19 pandemic.  While Dayton remains open for business, we respect our visitors' decision to travel based on their level of comfort.  There are currently no advisories or restrictions on travel to Dayton/Montgomery County or to/from Ohio.
The Dayton Convention & Visitors Bureau has compiled a list of restaurants offering delivery and carry-out. 
The Dayton CVB staff is here to answer your questions by phone, 1-800-221-8235, or email through our staff directory.
Stay Informed
Other Health Resources
Travel Industry Resources
Business Resources

The $5 million program will provide grants to help businesses owned and operated by minorities and women in response to the COVID-19 pandemic.
Eligible businesses can apply for grants of $10,000 per business on a first-come, first-served basis. This will provide access to much needed capital for up to 500 minority- and women-owned businesses to continue operating now and to prepare for the future.
State-certified Minority Business Enterprises (MBE) and/or women-owned businesses with state certification in the Encouraging Diversity Growth and Equity (EDGE) Program with up to $500,000 in annual revenue and 10 or fewer employees are eligible. Businesses that have received federal assistance through the federal CARES Act are not eligible.
Jobs, Small Business Loans & Unemployment Benefits
Wireless Internet at The Job Center
Montgomery County has installed wireless internet in the parking lot of The Job Center, for anyone who needs to access benefits like unemployment, food assistance, or cash assistance.  If you don't have internet at home, bring your phone, laptop or tablet to the parking lot outside the "Job Services" door at 1111 S. Edwin C. Moses Blvd., and connect to the "JFS_Public" network for access.
You can apply for unemployment at unemployment.ohio.gov.
For Medicaid, Food Assistance, and Temporary Cash Assistance, visit ssp.benefits.ohio.gov.
Utilities Information
DP&L has suspended disconnection for nonpayment until further notice or a minimum of 30 days.  DP&L has published a new web page for up-to-date information.
Effective immediately, Vectren, A CenterPoint Energy Company, is temporarily suspending disconnections of natural gas service for nonpayment.  Visit this web page.
Community Resources
The Dayton Foundation and the United Way of the Greater Dayton Area, along with a coalition of philanthropic, government and other individual partners, have joined together to establish the COVID-19 Response Fund for Greater Dayton. Individuals, businesses, foundations and organizations may make charitable contributions to the fund, which will help provide flexible resources to nonprofits that are at the frontlines of the COVID-19 response.