Three of Dayton's premier arts organizations, Dayton Live, Dayton Performing Arts Alliance and The Human Race Theatre Company, recently announced their upcoming 2023-2024 season lineups. It promises to be another spectacular season for arts lovers, and we've put together a short list of the most-anticipated shows from each organization. Be sure to follow the links and check out the full season lineups for each ... there are SO MANY great shows on tap, and you won't want to miss them. Get your tickets early - we predict many sold-out shows at the Schuster Center, Victoria Theatre and The Loft Theatre!
1. Dayton Live: Disney's The Lion King
May 1-12, 2024 at the Schuster Center
Dayton Live, which operates the Schuster Center, Victoria Theatre, The Loft Theatre and PNC Arts Annex, as well as presenting more than 300 performances each year, just announced its 2023-2024 Premier Health Broadway in Dayton series. The centerpiece of the season is the return of Disney's The Lion King, winner of six Tony Awards®, including Best Musical. More than 100 million people around the world have experienced the awe-inspiring visual artistry, the unforgettable music and the uniquely theatrical storytelling of this Broadway spectacular - one of the most breathtaking and beloved productions ever to grace the stage. Watch the video above for the entire 2023-2024 Broadway in Dayton lineup and visit the Dayton Live website for more information about it, as well as Disney's Frozen, which is at the Schuster Center May 4-14.
Dayton Performing Arts Alliance 
The Dayton Performing Arts Alliance (DPAA) occupies three of the five spots on our list. The DPAA is unique among arts organizations in this country, combining the Dayton Philharmonic, Dayton Ballet and Dayton Opera into one umbrella organization. Collaboratively and individually, they present a wide range of arts performances each year. The DPAA bills its 2023-2024 season as "Art that Moves," and we've highlighted one show from each of the three arts groups.
2. Dayton Philharmonic Orchestra: Steve Hackman's Tchaikovsky X. Drake 
September 23, 2023 at the Schuster Center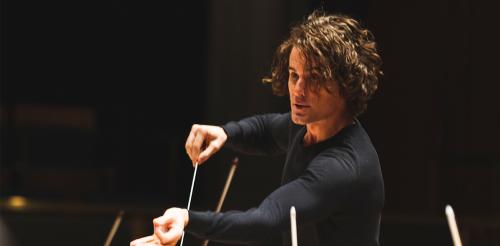 Founded in 1933, the Dayton Philharmonic has a distinguished place in Dayton's history as one of the Miami Valley's oldest and longest-standing cultural institutions. The Philharmonic has embraced new ideas in recent years, creating the popular Rockin' Orchestra Series. A highlight of that series will be Steve Hackman's Tchaikovsky X. Drake, a one-of-a-kind fusion, blending R&B/hip-hop artist Drake's melodies with Tchaikovsky's epic Fifth Symphony, pushing musical bounds and new sounds. Three singers, a rapper, a drummer, a bassist and a pianist join the Philharmonic to create a performance that seamlessly blends a 19th-century symphony with 21st-century hip-hop. 
3. Dayton Ballet: Season Opening Celebration: Prince Orlofsky's Grand Masquerade
September 16 & 17, 2023 at the Schuster Center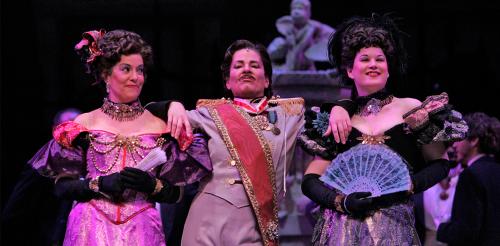 The second-oldest ballet company in the United States, Dayton Ballet just celebrated its 85th anniversary. Dayton Ballet moves into its 86th season with the artistry and athleticism Dayton audiences have come to expect. The 2023-2024 season begins with a Season Opening Celebration: Prince Orlofsky's Grand Masquerade in collaboration with Dayton Opera and Dayton Philharmonic. It brings Act 2 of Johann Strauss II's Die Fledermaus (The Revenge of the Bat) to life - the scene is Prince Orlofsky's party, where disguises and deception abound, and the champagne never stops!
4. Dayton Opera: An Afternoon with Will Liverman: Opera Star Recital
June 2, 2024 at the Schuster Center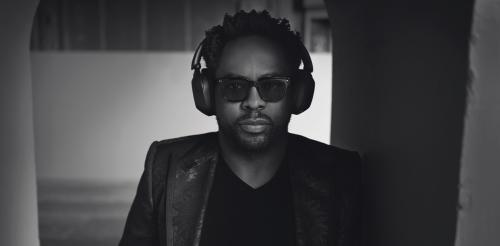 Dayton Opera has enriched the cultural life of the Miami Valley for more than 60 years, having performed its first season in 1961–1962. In addition to their season-opening collaboration with Dayton Ballet and the Dayton Philharmonic, Dayton Opera will bring one of opera's rising young stars, Will Liverman, to Dayton. The Grammy Award®-winning baritone comes to Dayton fresh from his Metropolitan Opera premiere of Anthony Davis' X: The Life and Times of Malcolm X. Liverman will perform works from Black composers as well as pieces from the traditional classical music canon.
5.  The Human Race Theatre Company: This Is Tom Jones!
September 7-25, 2023 at The Loft Theatre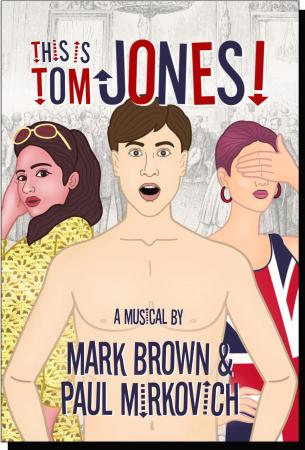 For nearly 40 years, Dayton's professional equity theatre company has pushed creative boundaries and brought numerous regional and world premiere productions to the stage of the intimate Loft Theatre. For the upcoming 2023-2024 season, The Human Race Theatre Company will spark creativity, imagination and invention through a season of "stories in motion," with shows inspired by or adapted from existing tales. Their season begins with the musical This Is Tom Jones!, in which Henry Fielding's masterpiece meets the frenzied, mop-top sounds of the 1960s British Invasion. Aristocrats, wenches and scalawags abound in this bawdy and rollicking romp through the back roads and bedchambers of England.
Get Your Season Tickets Now
This only scratches the tip of the iceberg for next season's arts performances! We encourage you to visit each organization's website and explore their full season offerings. A variety of season subscription packages are available to fit different budgets. Season tickets are a great way to alleviate any FOMO associated with waiting for individual tickets to go on sale!
Be sure to also check out our calendar of events and download our FREE Visit Dayton app for more great things to do around Dayton and Montgomery County. We'll see you at the theatre!