Mom. Mama. Madre. Mommy. Mother.
However you might say it - she is worth celebrating! 
Mother's Day is just around the corner, and Dayton offers plenty of fun and memorable ways to celebrate with your mom or maternal figure. Whether you're looking to take her out for a delicious brunch, explore the city's beautiful parks and gardens, or treat her to a unique experience, Dayton has something for everyone. In this blog, we'll highlight some of the best Mother's Day activities and events in Dayton that are sure to make your mom feel loved and cherished. So, grab a cup of coffee and read on to discover the perfect way to celebrate the most important woman in your life. 
Enjoy an Arts Performance or Trip to the Art Institute

If Mom enjoys the arts, why not take her to a show or spend some quality time together at the Dayton Art Institute? Disney's Frozen is on stage at the Schuster Center over Mother's Day weekend, and the Bach Society of Dayton will also present a special Mother's Day Concert. You could also give her the gift of tickets to an upcoming performance presented by Dayton Live or the Dayton Performing Arts Alliance, to name just a few. The Dayton Art Institute currently features the stunning special exhibition New Beginnings: An American Story of Romantics and Modernists in the West, as well as an amazing permanent collection of art from around the world, plus the DAI is offering free admission for moms on Mother's Day!
Treat Her to Brunch or Dinner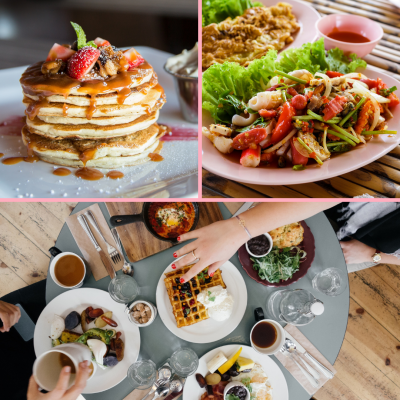 Regardless of where you live in the Miami Valley, Dayton offers so many unique dining options! Area restaurants offering Mother's Day brunch, buffets or special menus include the Amber Rose, Carvers Steaks & Chops, Christopher's Restaurant, Figlio, The Florentine and Corner Kitchen. You can also check out our restaurant listings to explore a brand new dining destination! Just remember that many restaurants require advance reservations for Mother's Day, so make your plans early. 
Buy Mom Something Uniquely Dayton 

Spoil mom with a gift or gift-card from a local Dayton-area shop and help our area economy at the same time! There are plenty of cool Dayton shopping options, including many unique gifts from one of our local museum stores.
Take Her Out to the Ballgame!
Is mom a sports fan? Take her out to the ballgame! The Dayton Dragons are on the road for Mother's Day, but you could get her tickets to an upcoming game at Day Air Ballpark. You could even treat her to a weekend getaway in downtown Dayton's thriving Water Street District, with drinks and dinner, a Dragons game, and an overnight stay at the new AC Hotel Dayton.
Take Her for a Ride on the Carillon Park Railroad!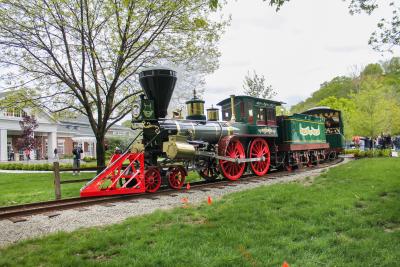 Experience the history and culture of Dayton with a day at Carillon Historical Park, a 65-acre open-air museum that showcases the city's heritage of innovation and invention, including the Wright Flyer III, the world's first practical airplane. You can now ride the new Carillon Park Railroad, featuring over a mile of track that takes guests on a narrated tour of the park.
Buy Fresh Flowers for Mom at the 2nd Street Market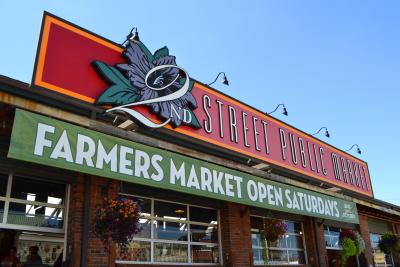 Get mom some beautiful flowers from the 2nd Street Market ... and while you're at it, get some fresh local produce and baked goods from the market's many vendors, and make her a home-cooked dinner she'll never forget!
Go for a Sunday Walk in the Park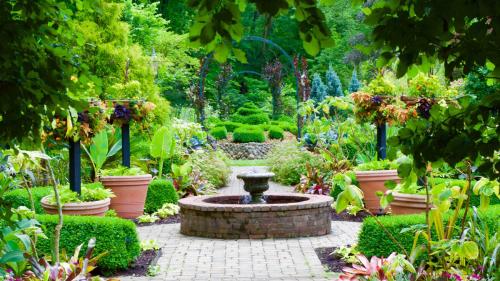 Take a relaxing walk and stop to smell the flowers at one of our amazing MetroParks. There is no doubt you will find the perfect spot for you and mom! You could also take her to the Farm Babies Fest at Aullwood Audubon on Mother's Day!
Or...Hop on Your Bike and Hit The Trails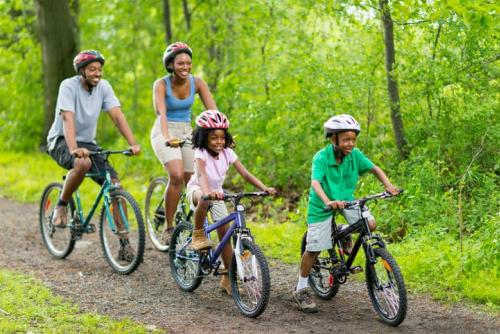 Grab your bikes and get outside! Dayton offers the nation's largest network of paved trails - 340+ miles! It's easy to find a trail near you for a ride that's the right length for you! Find out more about trails and other outdoor activities.
Whatever you do, make sure mom has an excellent day and knows how much she is appreciated! Take the time to honor and thank her for all that she does, and let her know how much she means to you. It's no surprise that the word "MOM," turned upside down, spells "WOW"!