June is the month that officially welcomes summer! Many of us are wondering what these warm months will bring with many places still closed, but others beginning to open.  There are plenty of ways to enjoy the upcoming summer days in Montgomery County.
Take a "Hike" through Woodland Cemetery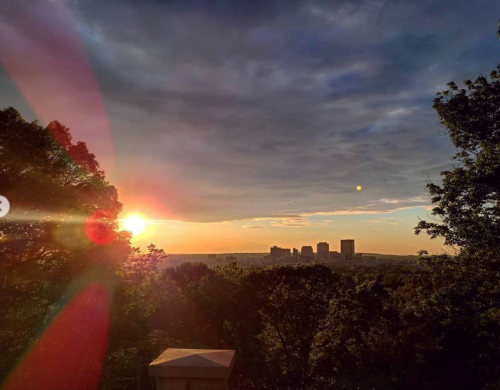 Woodland Cemetery has one of the best views of the Dayton skyline! Rich in history with some of the most infamous Daytonians buried there, it is a beautiful place for a leisurely walk or run!
Enjoy a cold beer at a local brewery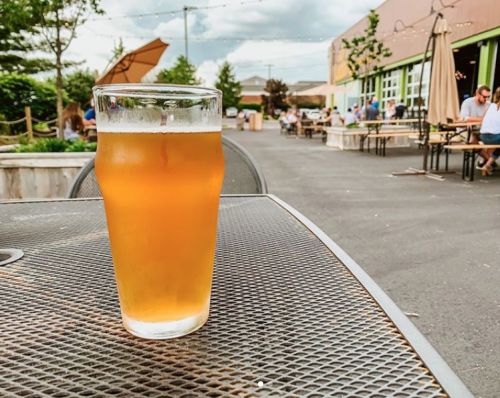 Dayton is home to many local breweries that have recently reopened their doors to welcome back their loyal customers and many who will open in the weeks to come! These breweries include:
Fifth Street Brewpub: Open for carryout and patio dining, serving up delicious food and beer brewed right on the premises.
Toxic Brew Company: Offering carryout, patio available with social distance protocols, and limited indoor seating.
Warped Wing Brewing Company: Located in the heart of downtown Dayton will be reopening for guests to come back starting June 5th.
Dayton Beer Company: The perfect place to meet up with friends over some tasty locally brewed beer. Open for indoor and outdoor dining.
Lock 27: Open for inside dining beginning on June 3. Currently, Lock 27 is offering patio dining and curbside pickup from 3-8 p.m., Wednesday through Sunday.
Branch and Bone Artisan Ales: Offering carryout and shipping services.
Star City Brewing Company: Offering inside dining.
Put your climbing skills to the test at Urban Krag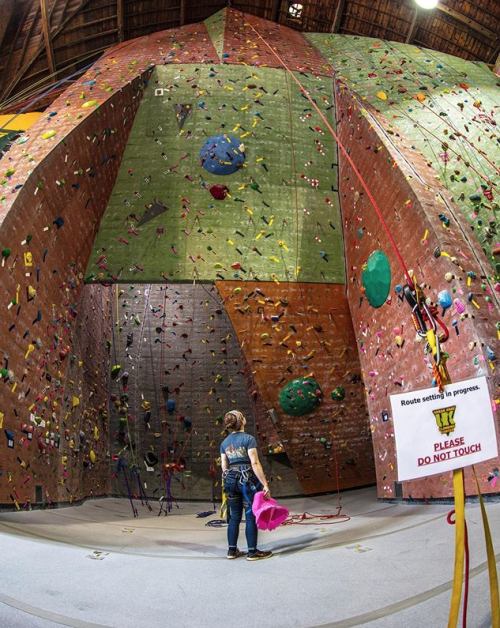 We may not be home to any mountains here in Dayton, but that doesn't mean you can't become a skilled rock climber here. With great resources like Urban Krag located in the historic Oregon District, you'll be climbing mountains in no time!
Visit a local Farmers' Market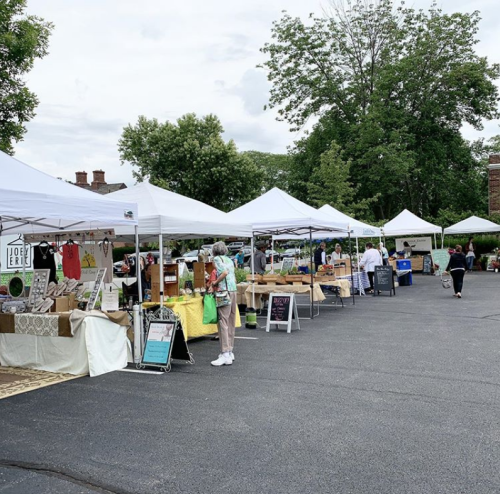 It's Farmers' Market season! with homegrown produce, fresh baked bread, maple syrup, grass fed meat, and so much more, you can't go to a market and not love being there! Read this article about what Farmers' Markets are open this season.
Enjoy a tasty treat from a local ice cream shop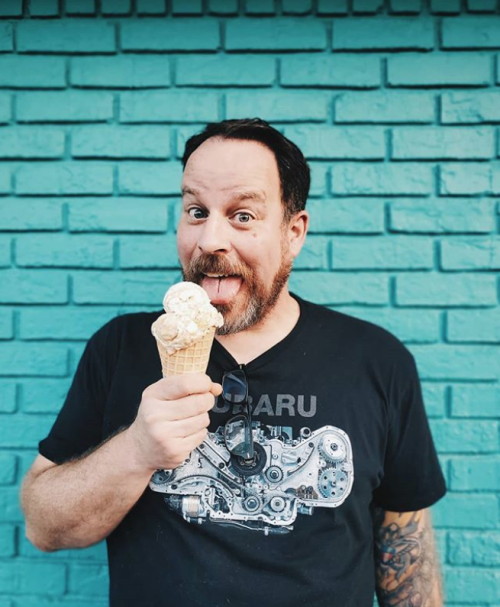 Summer and ice cream go hand in hand! Take your family or just treat yourself to a cold treat from an ice cream shoppe, such as:
The Sweet Retreat: 2613 Smithville Rd, Dayton, OH 45420
Ben & Jerrys: 1934 Brown St, Dayton, OH 45409
Ritter's Frozen Custard: 2226 Wilmington Pike, Dayton, OH 45420
JD's Old Fashioned Frozen Custard: 322 Union Blvd # A, Englewood, OH 45322
Graeter's: 2412 Far Hills Ave, Dayton, OH 45419; 2 N Main St, Centerville, OH 45459
The Root Beer Stande: 1727 Woodman Dr, Dayton, OH 45420
Grab your bike and hit the trails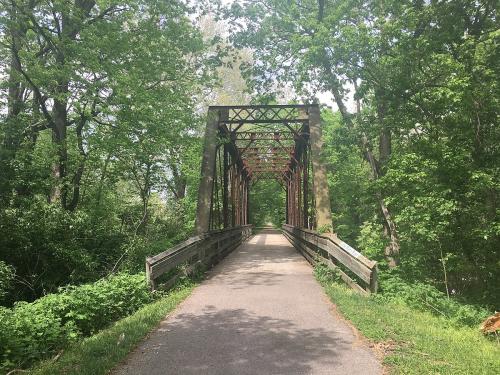 Challenge: set a goal to bike all 340+ miles of the Dayton region's connected paved trails! Or just those in Montgomery County-- check out the ultimate paved road trip here. 
Visit all 25 MetroParks

Calling all explorers! You will not be disappointed when you set out to explore all that Five Rivers MetroParks has to offer! With 25 locations spanning over 16,000 acres of green space, you are sure to find something to satisfy the explorer in you!
Cool off with a margarita

Did someone say margaritas? Ooooooh yeah! Whether you like it frozen or on the rocks, you can find that in Dayton! Read this article to find out where to get the best margaritas in Dayton. 
Go to the Drive-In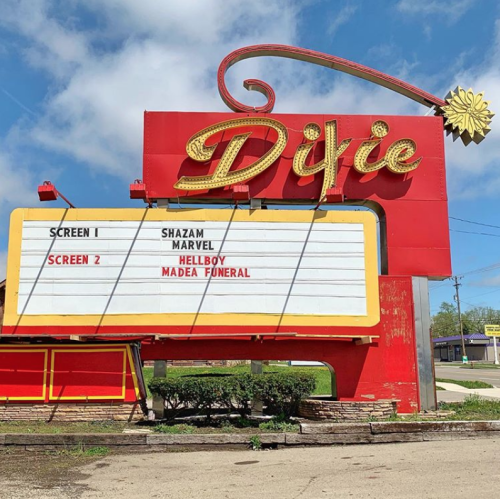 Enjoy a movie from the comfort of the back of your car! Grab some blankets, pillows, your comfiest clothes, and sit back and relax. And, don't forget the snacks!
Check out Dixie Twin Drive-In's website for showings each week and their updates on current protocols.
Take a tour of Dayton's murals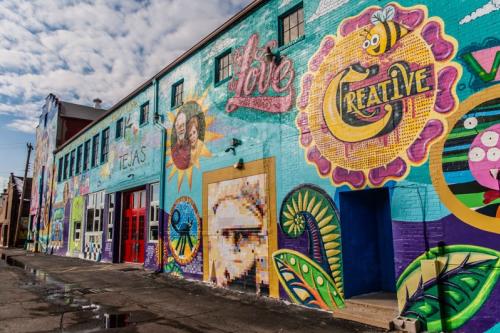 If there's one thing for certain, it's that Dayton has incredible arts. So much so that you can't even walk down certain streets without seeing some amazing art on the side of restaurants, local businesses, and the walls lining the sidewalk. Make a day out of it and make your way around to see them all! And, don't forget to tag us in your pictures.
Discover some of the best brunch food in Dayton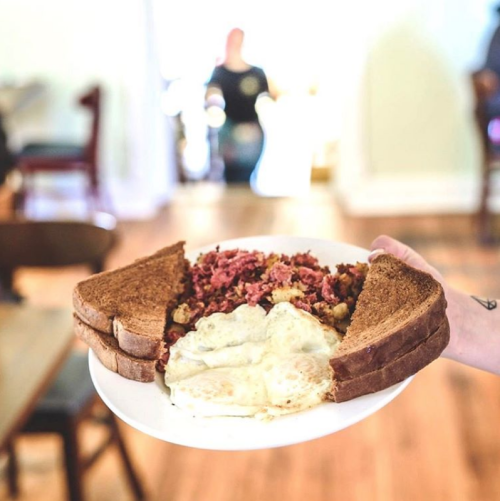 It's no secret that people love a good brunch. Set out this summer to find some of the best brunch around and visit some great local restaurants. Check our restaurant page for a list of restaurants here in Montgomery County.
Compete in a virtual 5K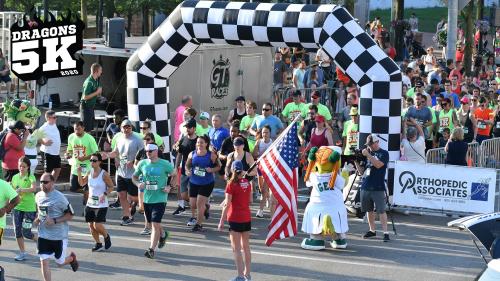 Don't let your training go to waste! You can still participate in a 5K this summer--virtually! Grab a couple of friends or make it solo and don't forget to tag us in your photos! For a list of virtual 5K's happening this summer, click here.
Have a Dayton-made movie marathon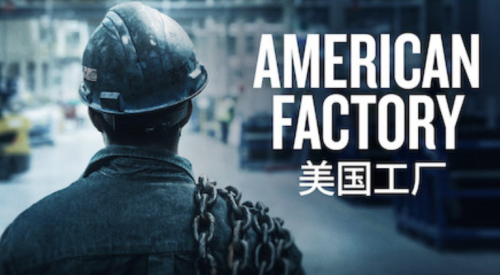 Bring the movie theater to your house with a Dayton-made movie marathon! Enjoy one or a few of these films that were created and produced by Daytonians or feature locations in and around the Gem City:
- American Factory (2019) - OSCAR WINNER!
 - The Old Man & the Gun (2018) PG-13 
- Carol (2015) 
- Miles Ahead (2015) 
- Tiger (2015) 
- Marauders (2015) 
- Goat (2015) 
- Calamity Jane's Revenge (2015) 
- We're Doing Fine (2015) 
- Alone in the Ghost House (2015) 
- The Avengers (2012)
Portions of this picture filmed in Wilmington, Ohio with many local crew. 
- The Ides of March (2011)
Portions of this picture were filmed in Oxford Ohio and many Miami Valley-based crew worked on this film. 
- Dave Chapelle's Block Party (2005) R