Outdoor Venues in Dayton
Outdoor venues offer beautiful and safe social distancing options for events and Dayton has no shortage of possibilities!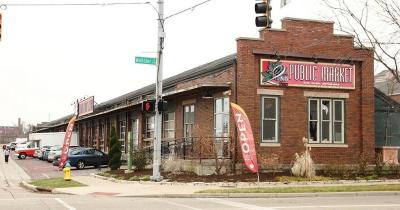 600 E 2nd St, Dayton, OH 45402 | (937) 228-2088
2nd Street Market is located in downtown Dayton and is open seasonally with over 40 vendors that offer a unique selection of items from delicious lunch options to fresh vegetables, meats and eggs, artisan breads, cheeses and more!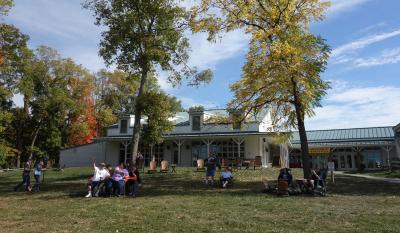 1000 Aullwood Rd, Dayton, OH 45414 | (937) 890-7360
Aullwood Audubon Center and Farm is a natural area and educational farm in Montgomery County in southwestern Ohio, United States, about 10 miles northwest of downtown Dayton.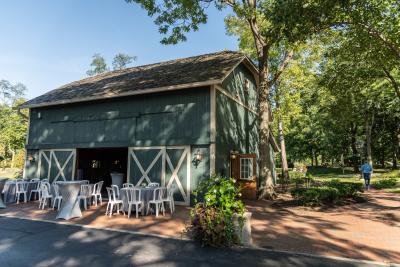 166 N Main St, Centerville, OH 45459 | (937) 433-1913
Benham's Grove, Centerville's community gathering place located in the heart of Centerville, Ohio. Benham's Grove is an ideal setting for a wide variety of functions from small, intimate meetings to large formal gatherings.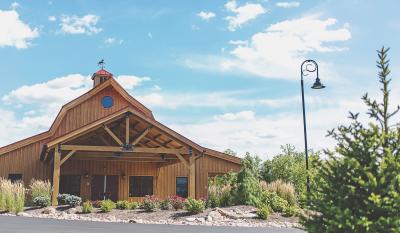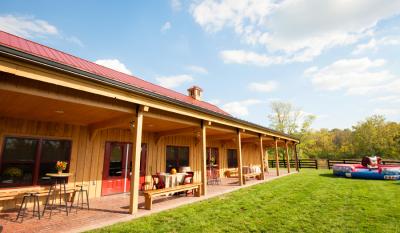 600 Benner Road, Miamisburg, OH​ | (937) 602-5867
Canopy Creek Farm offers a variety of extraordinary spaces full of elegance, natural beauty and sophistication for hosting your ceremony, cocktail hour and reception. The gorgeous "Reception Barn" is adorned with stunning chandeliers and seats up to 250 guests.
 
1000 Carillon Blvd, Dayton, OH 45409 | (937) 293-2841
Carillon Historical Park's Event Lawn can be rented for larger festivals, walks, weddings or many other events. Carillon Historical Park's Town Greene offers picturesque landscaped spaces for parties, concerts, wedding ceremonies, receptions, picnics, walks, or reunions.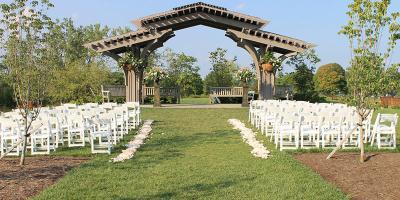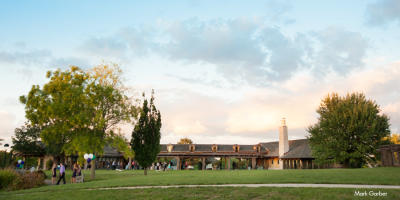 6733 N Springboro Pike, Dayton, OH 45449 | (937) 275-7275
Cox Arboretum MetroPark is a very special place for visitors to approach, enter and connect with nature. Look, discover and rest in the serenity and majesty of trees and shrubs thoughtfully arranged to capture the imagination.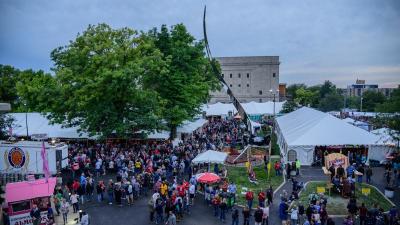 456 Belmonte Park N, Dayton, OH 45405 | (937) 223-5277
The Dayton Art Institute is a great place to hold an event the tranquil outdoor setting of the Hale Cloister is ideal for small weddings or receptions. This Italian Renaissance-themed courtyard features a covered stone walkway around the perimeter and a grass courtyard with an elegant fountain. The Hale Cloister holds up to 160 for a wedding ceremony and 200 for a cocktail reception.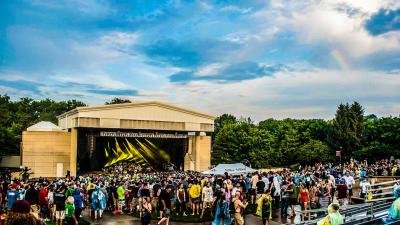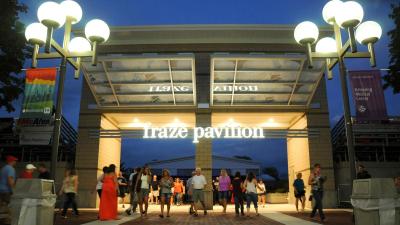 695 Lincoln Park Blvd, Kettering, OH 45429 | (937) 296-3300
The Fraze Pavilion is a 4,300-seat outdoor amphitheater in Kettering, Ohio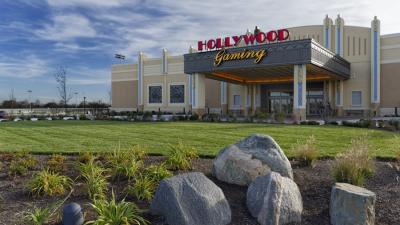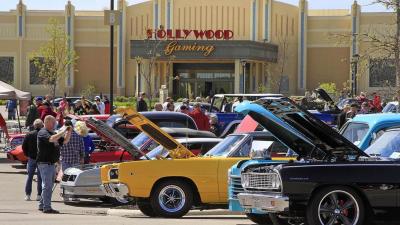 777 Hollywood Blvd, Dayton, OH 45414​ | (844) 225-7057
James F. Dicke Family Transportation Center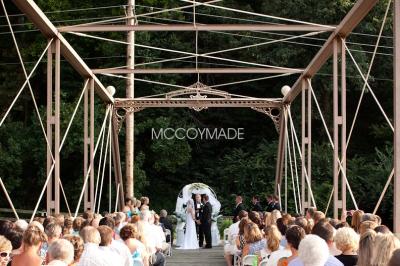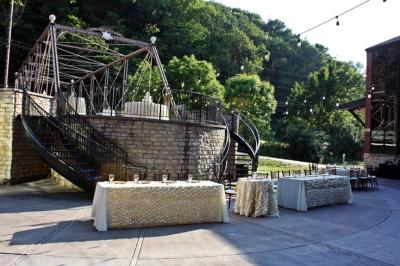 1000 Carillon Blvd, Dayton, OH 45409 | (937) 293-2841
The Transportation Center is Carillon Historical Park's most popular venue—known for beautiful outdoor wedding ceremonies on the nearby Morrison Bridge (ca. 1881), cocktail hours on the outdoor patio, and receptions. Guests mingle amongst a beautiful 19th century parlor railcar, summer trolley, and many other historic transportation artifacts.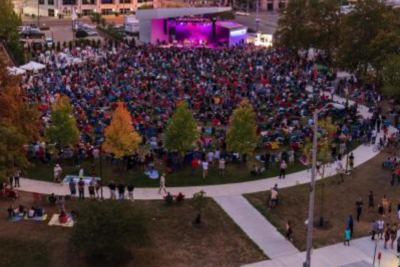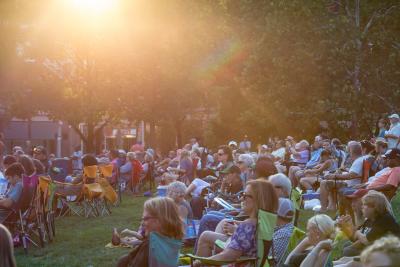 134 S Main St, Dayton, OH 45402 | (937) 281-2144
Levitt Pavilion Dayton brings people of all ages and backgrounds together to experience free high-caliber concerts and celebrate a shared sense of community.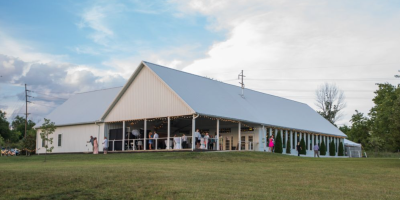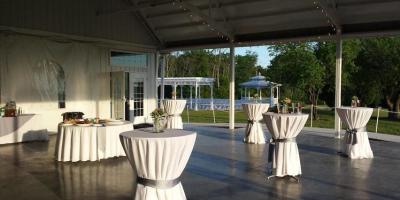 700 Benner Rd, Miamisburg, OH 45342​ | (937) 247-9031
Magnolia Estate will accommodate all of your needs including private dressing rooms for the bridal party, charming gazebos, and heated and air-conditioned reception pavilions,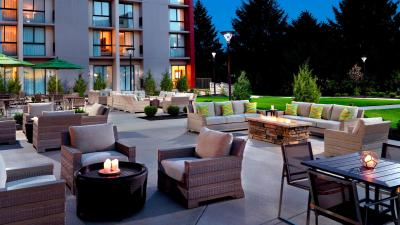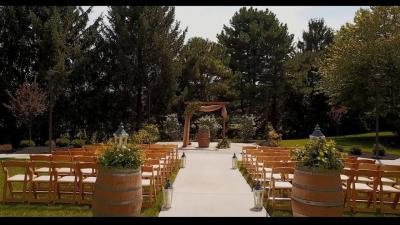 1414 S Patterson Blvd, Dayton, OH 45409 | (937) 223-1000
Marriott at the University of Dayton features unique options for your wedding ceremony and reception or event. Whether you are planning an intimate gathering or entertaining a few hundred guests, our team is here to help you choose the perfect event space for your special day.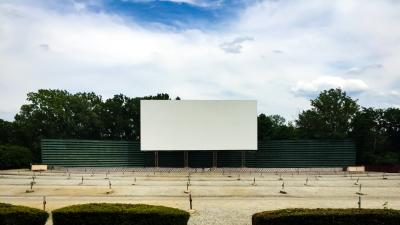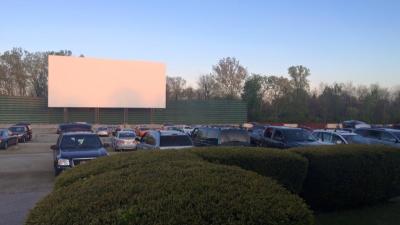 7606 Pleasant Plain Rd, Brookville, OH 45309 | (937) 833-5015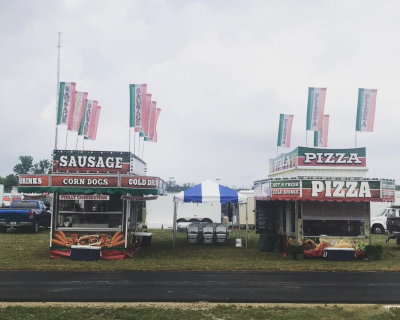 7606 Pleasant Plain Rd, Brookville, OH 45309 | (937) 224-1619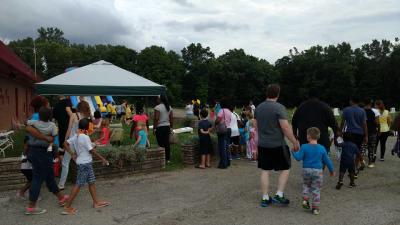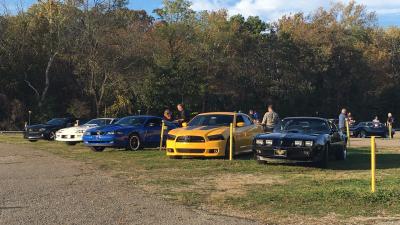 6201 N Dixie Drive Dayton, OH 45414​ | (937) 890-5513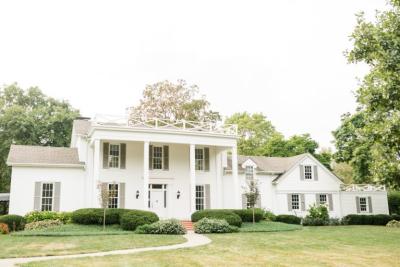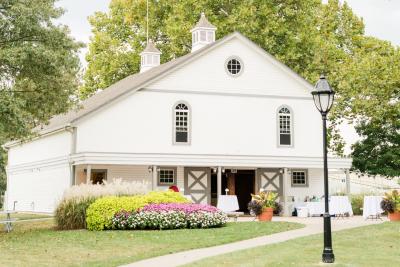 5099 Bigger Rd, Dayton, OH 45440​ | (937) 435-5787
Polen Farm is a beautiful and historic 19th century farmhouse and barn situated on 15 picturesque acres is a favorite with area residents for weddings, receptions, meetings, luncheons, small conferences, retreats, reunions and other social affairs.
Radisson Dayton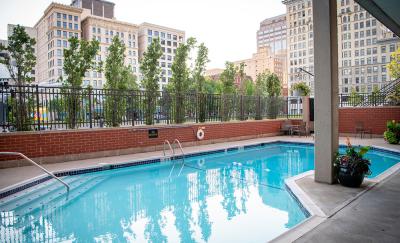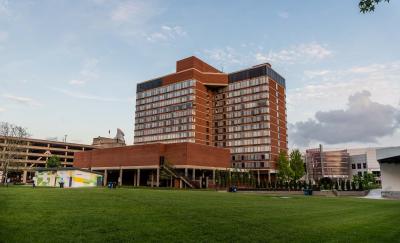 33 E 5th St, Dayton, OH 45402​ | (937) 224-0800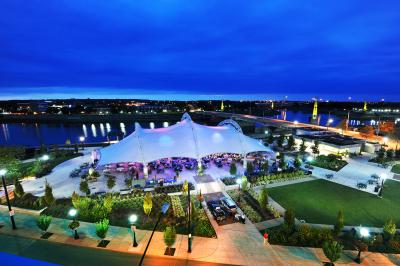 237 E Monument Ave, Dayton, OH 45402 | (937) 274-0126
Amid the beautifully landscaped gardens, flowering pots, hanging baskets and reflecting pools, this lively park on the banks of the Great Miami River offers a place for those who live, work and play downtown to connect to nature.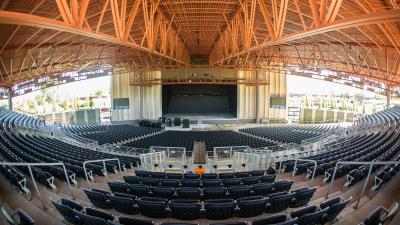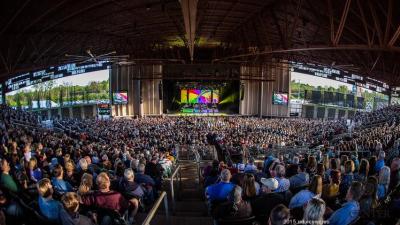 6800 Executive Blvd, Huber Heights, OH 45424 | (937) 610-0288 
The Stuart & Mimi Rose Music Center at The Heights is a 4,200 seat, fully covered, outdoor amphitheatre located in The Heights development of Huber Heights, Ohio.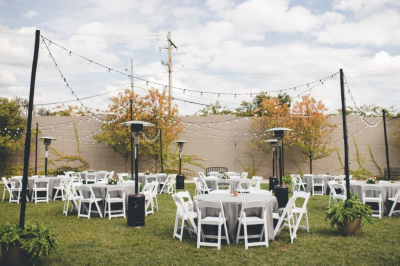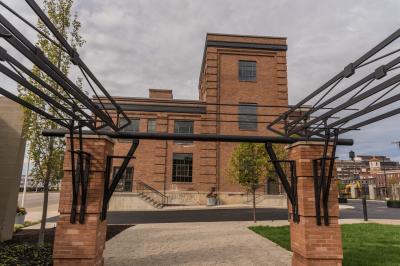 617 E 3rd St, Dayton, OH 45402 | (937) 985-0617
Whether you are planning a small get-together, fundraiser, business function or reception, The Steam Plant is easily-customizable indoor and outdoor venue for any event.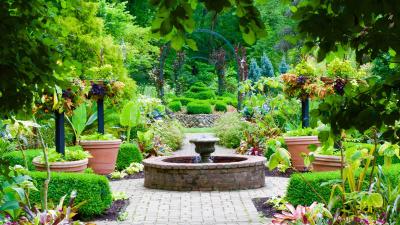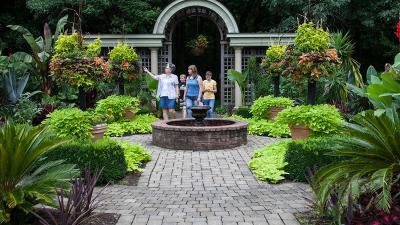 1301 E Siebenthaler Ave, Dayton, OH 45414 | (937) 275-7275
Wegerzyn Gardens MetroPark offers 10 formal gardens, a nature trail, and the Swamp Forest boardwalk!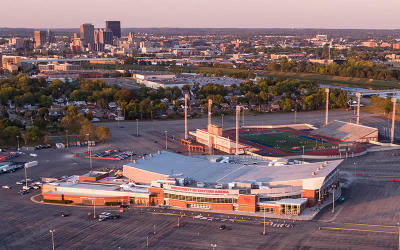 1801 Edwin C. Moses Blvd; Dayton, OH 45417-4666